Every year, millions of people suffer injuries and tens of thousands are killed as a result of motor vehicle accidents.
---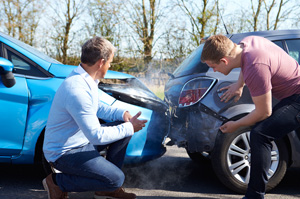 Since 1991, we have successfully represented clients in thousands of car, motorcycle, and truck accident cases. Our cases run the gamut from minor accidents resulting in modest injuries to accidents which caused catastrophic injury or death. Over the years, we have successfully negotiated settlements and achieved verdicts resulting in significant monetary payments to our clients.
In addition to filing lawsuits against parties responsible for accidents, we represent clients in pursuit of claims against their own insurance companies for first-party medical and wage benefits and un- or underinsured motorist benefits. Even if the party responsible for the accident is uninsured, there is a high likelihood that we can recover money through our client's uninsured or underinsured motorist coverage.
In representing a client in a motor vehicle accident case, it is our standard practice to investigate alternative theories of liability, including liquor liability claims against a tavern owner if the adverse driver was intoxicated at the time of the accident; product defect claims against the motor vehicle manufacturer if the accident resulted from a design or manufacturing defect in one of the vehicles; highway design claims against a state or municipality if defective conditions in the roadway caused or contributed to the accident; and medical malpractice claims if an injured party received inadequate medical care following the accident.
Our attorneys stand ready to assist you in every aspect of your claim, so that you can focus your attention on recovering from your injuries.