The National Safety Counsel has estimated that as many as 40,000 people die each year as a result of motor vehicle crashes. A great number of those fatalities are caused in accidents involving tractor trailers and other trucks.
---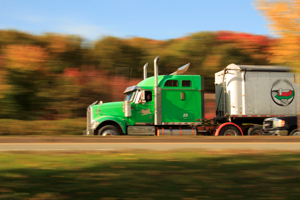 Because of the large size of commercial trucks, injuries and damage resulting from a collision are much more devastating than a normal motor vehicle wreck. Frequently, the problems lies not just with the motor vehicle operator, but with the owner of the truck, the owner of the trailer or the employer of the operator. Federal law sets forth very specific requirements for tractor trailer and truck operation when those vehicles are involved in interstate commerce.
Finding a lawyer who is familiar with the laws, rules, regulations, customs and practices in the trucking industry is critical to pursuing a successful wrongful death or injury case resulting from a truck accident.
Our attorneys have handled numerous tractor trailer, large truck, bus and commercial vehicle wrecks. They have seen the devastating effect that these collision can have on individuals and their families. For that reason, we are committed to obtaining the best experts when conducting thorough and complete investigations, pursuing all legal avenues to obtain justice for our clients involved in truck accidents.